It's very important for me to know that my clients are satisfied in every aspect of the real estate experience – especially with me!
Referrals are the best compliment I can receive, and I am proud to say that much of my business stems from referrals from the people I have helped in the past.
I look forward to adding your name to that list!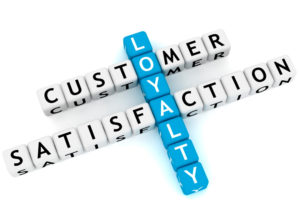 What People Are Saying
"Ellen was great at identifying properties that met our requirements and that were in our price range, and those that were not. She did not try to "upsell" us. She was always patient and professional and provided excellent advice about the real estate market and different neighborhoods. We enjoyed working with her!"   – Kevin G. (Buyer)
"Using Ellen is an excellent choice when buying or selling your home. She is professional with all interactions, and a clear, concise communicator. Those qualities are a necessity in this market, and she will put your mind at ease during your real estate transaction."   – Kristen & Pat M. (Seller)
"Ellen was always helpful,knowledgeable, and professional.  I was very happy with Ellen's performance."  – Ellen M.(Seller)
"Ellen was very efficient in finding affordable financing with a low down payment that was a big priority. She was very attentive and answered all questions I had regarding the purchase of the condo. Therefore I felt comfortable with my decision to buy the condo she presented to me.
I certainly will recommend Ellen to anyone who is looking to purchase a home or condo and feel she will give them her best treatment possible. She is a very knowledgeable, personable lady."  – Ruth C. (Buyer)
"We would HIGHLY recommend Ellen DiMarco to help you in selling your existing property or looking for a new home. Ellen helped us find a home that we wanted to stay in for a long time. She listened to our needs, budget and the lifestyle changes we wanted to make. Her choice of properties to show were good matches for us.
We observed Ellen working with the other agents and brokers on properties we visited and it was evident to us that Ellen is a true professional. Which we saw for ourselves as our relationship grew. She is such a pleasure to work with.
Thanks to Ellen we found a home to purchase, renovate and enjoy. Everyday we are so glad that we met Ellen and made the right choice in our purchase."  – Claire & Bob Y. (Buyer)
"Ms. Dimarco was in our estimation a remarkable agent. She was attentive, thoughtful and always active in our regard as sellers. My wife and I would recommend her must highly to anyone that is either selling or buying a residence."  – Mia & Dave V. (Seller)